Administrative Staff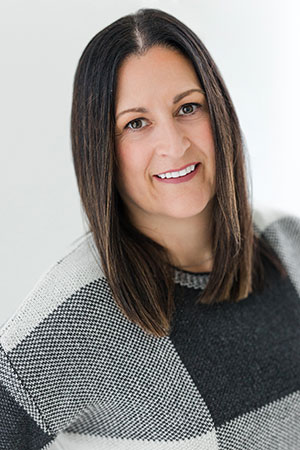 Janet, Patient Coordinator, LDA
Janet graduated with a dental assisting degree in 1993 and has been either chairside assisting or coordinating the front desk. One of Janet's favorite things about working at Dr. Laganis' office is seeing all the kids' smiling faces and getting to know their unique personalities. She loves hearing all the fun stories they have to tell!
Janet is from the Maple Lake area, where she lives with her husband Jeff, their children Jack, Ali, and Joey, and their dog. In her spare time, she enjoys watching her kids play hockey and volleyball, and race dirt bikes.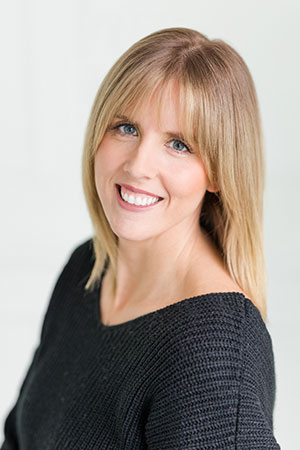 Jenni, Office Manager
Jenni has been in the dental field since 2007, when she became a licensed dental assistant. At our office since 2018, she pretty much does it all, from managing our day-to-day operations and scheduling appointments to coordinating hospital care. She loves being able to put smiles on others' faces, and make a difference in children's overall oral health. Jenni made the change from clinical to administrative because she loved being a part of building a positive team and creating a happy, healthy work environment.
Jenni resides in the STMA area with her husband Daniel, daughters Brooke, McKenna, and Ella, and their dog Bailey. Jenni loves attending her daughters' competitions, being with family and friends, and enjoying her cabin for a little rest and relaxation.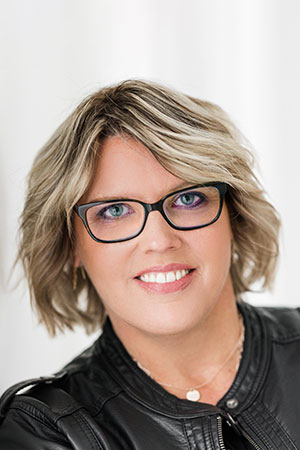 Kristy, Insurance Coordinator
Kristy has worked in the dental field since 2012, with most of her career spent right here in our office. She loves everything about kids, from hearing their stories and honest, funny answers to being a part of their gaining confidence with each dental appointment. One of her favorite things is seeing how excited the kids get when they get to put their sticker on the giant cavity tooth board! Kristy's goal is to help families coordinate their children's dental care in a positive and encouraging way.
Kristy is married to her best friend, Corey. They have two grown sons, Wes and Jacob, and a middle-schooler named Jessa. Their family is completed by a senior Beagle named Moe and a new resident, a Morkie named "Oh-No," whose name explains it all. Her hobbies include bargain hunting at thrift stores and strolling through antique stores.
---
Assistants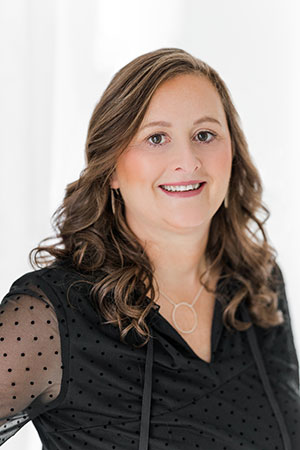 Lisa, CDA, LDA
Lisa has been working in pediatric dentistry since she graduated in 1995. She has been Dr. Venetia's assistant since 2001 and enjoys talking with all the kids that come to the office. Her goal is for them to have a great dental experience — one that makes them look forward to coming back!
Lisa enjoys spending time with her husband, son, and daughter, as well as their pets, Ollie and Elliott. She spends her free time trying new restaurants, traveling, lying by the pool, and watching lots of soccer. She also enjoys DIY projects and crafts.
Kim, LDA
Kim has been in the dental field since 2016 and has been with Laganis Pediatric Dentistry her entire career! One of her favorite things about pediatric dentistry is seeing all the kids come back every six months for their recalls and watching them grow into healthy, happy young adults.
When she's not at work, Kim loves traveling, camping, cooking, hiking, going to the gym, and trying new foods. She has a wonderful daughter in college who plays competitive volleyball, which Kim's enjoyed watching since her daughter was 12 years old.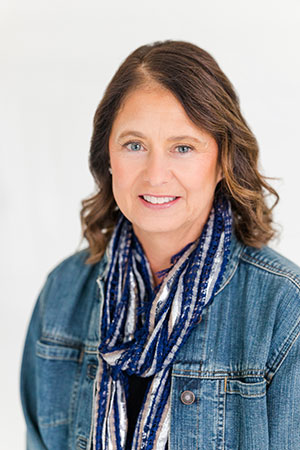 Jill, LDA
Jill assists Dr. Venetia with preventive care and procedures. She has been in this office for more than 36 years! She enjoys helping the kids to understand good oral health and takes great pleasure in helping kids get over the fear of going to the dentist.
Jill and her husband Greg have three grown sons and a granddaughter Aubrey. In their off time, they enjoy touring the country on their Harley-Davidson motorcycle, physical fitness, and gourmet cooking.